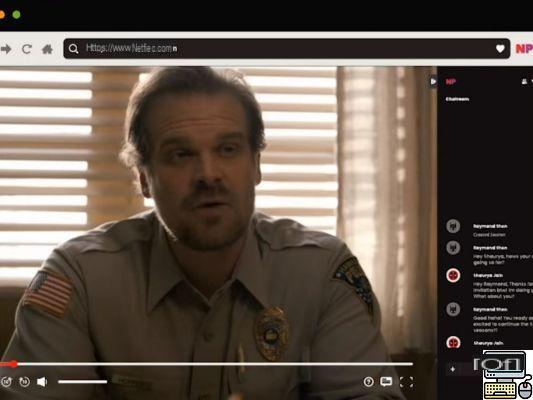 Comment (3)
Containment due to the coronavirus pandemic is synonymous with isolation for many people. No more question of having Netflix evenings with friends. This application called Netflix Party can serve as a palliative.
Confinement can be long for isolated people. Netflix evenings with family or friends are obviously prohibited. That said, the Netflix Party app can be considered as an alternative. The goal here is to allow multiple viewers to synchronize their viewing and even chat in real time about the content of the current series or movie.
Netflix Party is actually a Google Chrome extension. It only works with Google's desktop browser. You will therefore have to watch the series on your PC. Once the extension is installed, just launch Netflix and click on the Netflix Party icon. It is then possible to invite friends to watch content by sending a link. Said content is then synchronized for all people on the session and a chat window allows discussion in real time. Such a character dies? Share your reactions immediately.
Of course, all participants in the show must have the extension, as well as an active Netflix account. This application is free, but there is a paid version that adds emojis and voice messages. Admittedly, this will not replace an evening with friends, but could serve as a replacement in this difficult time.