If for some reason or another you want to permanently delete your Spotify account, the process is simple. In this tutorial, we will see how to proceed to close a Spotify account through the web version of the application since it is not possible to do it directly from the mobile version.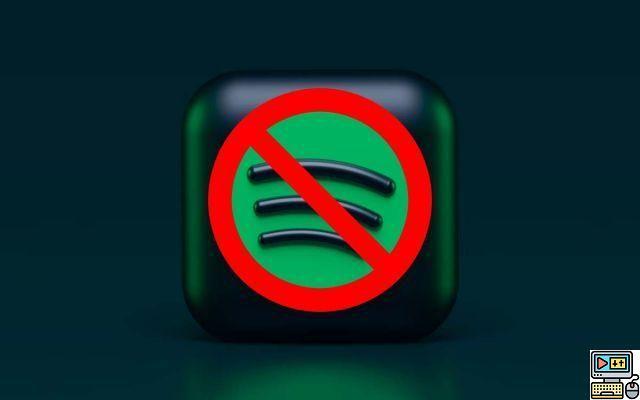 Spotify remains by far the most popular music streaming service in the world. The platform has already exceeded 100 million subscribers since April 2019 and has more than 117 million free users, bringing the total to over 217 million users. The service is way ahead of the competition including Apple Music, Deezer, YouTube Music, to name a few.
Spotify is however far from perfect or its conditions of use do not necessarily suit everyone. Those who use, for example, an ad blocker now risk the outright suspension of their Spotify account. If for some reason you decide delete your account, the process is simple.
Delete your Spotify account in 6 steps
Simple, but not necessarily easy for someone who has never done it before. If you are a premium subscriber, you will need terminate your subscription first. Then, you should know that deleting your Spotify account is an irreversible action. Once you have done this, it will no longer be possible to recover the account, your playlists or your preferences. You will have to start from scratch by creating a new account.
It is not possible to delete a Spotify account from the mobile app. You must necessarily go through the web version of the service.
Start by logging into your account from the spotify.com site on a web browser.
Then, go completely to the bottom of the page and click on the link About.
Then click on the link Contacts in the section Customer Support.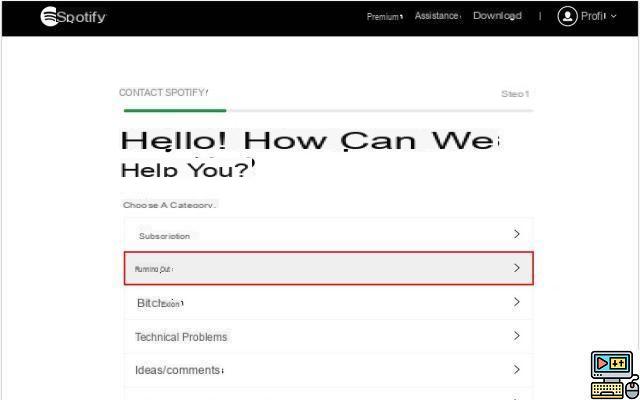 In the choice of category, select Account.
Then choose the option I want to close my account permanently.
Validate the deletion of the account after knowing the consequences of such a decision.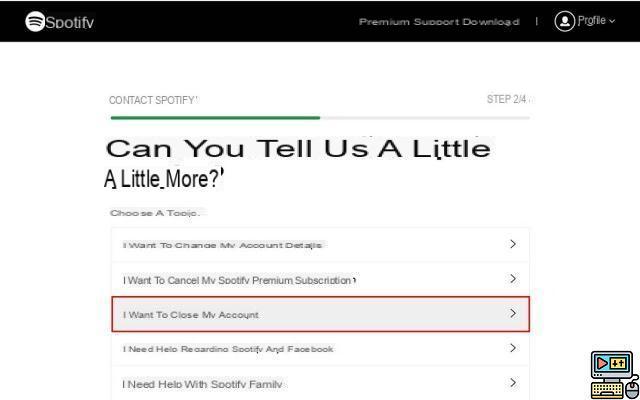 Spotify informs you that permanently deleting your account will result in: the non-possibility of reusing your current username, of recovering your music, the saved playlists as well as your subscribers. Finally, in a final attempt to hold you back, the platform reminds you that it still has more than 30 million pieces of music accessible for free and that it would be silly not to take advantage of it anymore ...
There you go, it's that simple. And to go further, do not hesitate to consult our comparison of the best music streaming services: Spotify, Deezer, Youtube Music or even Apple Music, which one to choose?