YouTube Music finally allows you to transfer your Google Play Music songs to enjoy them on the latest music streaming platform.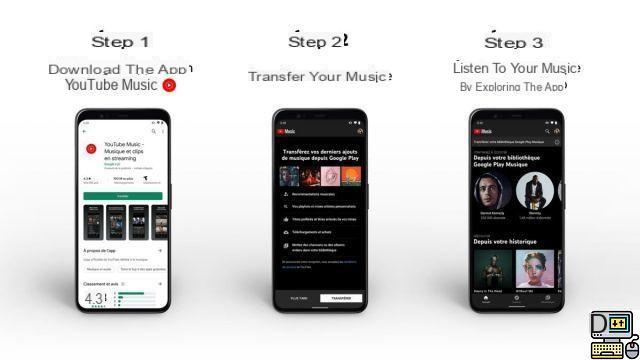 YouTube Music can finally accommodate your Google Play Music library // Source: YouTube
It's been a long time since Google lifted the veil on YouTube Music, the music streaming service supposed to replace Play Music and finally walk on the toes of the giants in the field. The transition, we knew, had to be smooth. In reality, the process takes forever and the two applications continue to coexist for the time being.
However, a crucial step towards the advent of the new service and the disappearance of the old has just been announced. Indeed, Google is rolling out an update to transfer its Play Music library to YouTube Music. We had not had any information on this novelty for a few months.
Towards the advent of YouTube Music
The Play Music platform allows you to import songs into the cloud so you can access them anywhere. A good tool for listening to artists not present on streaming services or more confidential works (like your best friend's interpretation of Wannabe in F minor in his garage).
The impossibility of transferring this library to YouTube Music could represent a brake for many users, encouraging them to stay on Play Music.

YouTube Music
Download YouTube Music Free APK
The deployment is done gradually and Google promises to send an email to users to notify them of the arrival of the new feature. When it becomes available, all you have to do is download YouTube Music and open the app. On the home page, at the top, you will then see a banner inviting you to transfer the library by pressing the " Upload to YouTube Music ».
The songs and albums you have imported, purchased and added, your personal and subscribed playlists, your "like" and "dislike" songs, your theme stations and your musical preferences will then be transferred .
Disappearance of Google Play Music
"For the moment, you can still access both services", specifies Google, before adding: "we will warn you well before the deletion of Google Play Music, later in the year". The old music service should therefore finally disappear in the coming months, perhaps at the beginning of 2021.
With this in mind, remember that it is YouTube Music that is now installed by default on Android smartphones 10 and beyond certified by Google.